Achieving perfection in your craft is an aspiration for most of us. But we know this task is easier said than done, you need years of hard work, skill and experience to reach this milestone. But for Mercedes-Benz, which has been in the luxury car business for more than 130 years now, perfection is not a goal but an attribute that must be reflected in every car that rolls off the production line.
It also means that owning a Mercedes-Benz has been easier said than done. Having the three-pointed star in your garage was an aspiration that took years to realize for many. This is where the new A-Class Limousine feels so special, it carries all the attributes that make a car a Mercedes-Benz, but in a more approachable package.
More than just luxury, the A-Class Limousine projects an image perfectly suited to your busy life, whether at work or at play. The appeal of a Mercedes remains universal, whether you arrive in an A-Class for a business meeting or are leisurely driving to your favorite getaway destination.
The appearance of the A-Class has a role to play here. The A-Class' design language is at the forefront of what Mercedes-Benz offers. It combines the traditional majesty of a luxury sedan in a modern interpretation that is practical yet still elegant and athletic.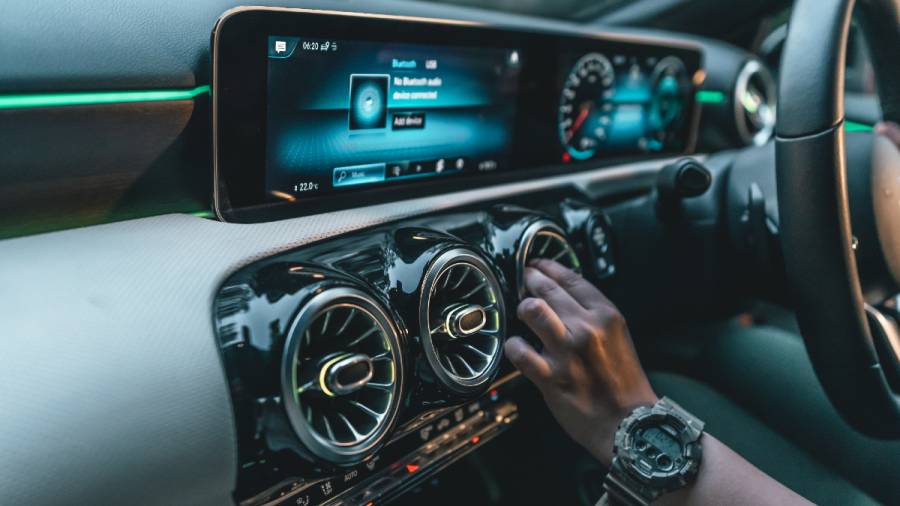 But the perfection that Mercedes-Benz has achieved in its craft is fully apparent when you step into the A-Class. The wraparound design of the dashboard is perfectly showcased with soft-touch materials and rich metallic controls. And the interplay of crisp metal elements and wood finishes creates a soothing yet modern space to spend time in, aided by the light colors and panoramic sunroof. Look further and you will see that the A-Class hides the latest technology and comfort under this majestic interior. The 'Hey Mercedes' voice assistant uses AI to ensure your journeys are uninterrupted, while the Seat Comfort Pack offers terrific adjustability and also a massage function to keep you cool on long journeys.
These attributes endeared Class A to Aishwarya Sridhar. A young wildlife photographer who appreciates the patience and skill to perfect a craft over time, while also having the ability to step back and appreciate the beauty of the work he has created. Sridhar, after spending time with the A-Class, immediately connected with the Mercedes-Benz. The A-Class was a perfect companion, the roomy cabin and trunk easily accommodating all of its gear while the great dynamics and powerful engines meant that getting to remote locations to capture exotic birds in its lenses was a breeze. child. And then, after a day's work, the MBUX made it easy to get home comfortably. Like Sridhar, who understands the value of perfection, A-Class owners will also experience the talent and passion that went into making each of these cars.